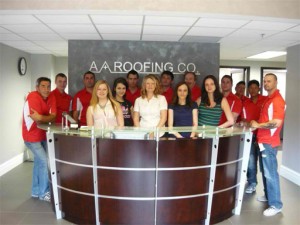 When it comes to getting roofing services, you'll certainly feel more at ease hiring local experts. After all, homegrown talents are definitely more experienced and knowledgeable when it comes to prevailing trends and industry practices in your area.  What's more, they are quite familiar with the local climate and weather conditions so they will know exactly what to do with your roof to make it stronger and more weather-proof.
This is one of the primary reasons why we at A+ Roofing are bringing our services closer to your home. For your convenience, we now have three offices serving Northern and Southern Illinois, as well as Indiana.
Need new roofing in Chicago, IL? Don't fret. Our Northern Illinois Headquarters is always available to the entire metro area. Located along Shore Drive in Burr Ridge, our headquarters serves Chicago and its surrounding areas. If you're in a pinch and you'll need a quick roof repair or replacement, our team will be there for you, just give us a call or fill out our estimate request form. Armed with top quality materials and years of experience, skills, and knowledge, our roofing experts will patch up or install a new roof in your property so you can have peace of mind knowing that you literally have a roof over your head when you sleep tonight.
Of course, it goes without saying that our Southern Illinois team can also work as hard and efficiently as our counterpart teams. Our office is situated along 47th Street in Belleville, so those who require roofing services in the St. Louis suburbs and their neighboring areas won't have to spend time and effort looking elsewhere.
For those who are from the Indianapolis area, don't feel left out. A+ Roofing also has an office in the city.  We are located along Counselors Row in beautiful Indianapolis, offering a wide range of roofing services in Carmel, Fishers, Noblesville, Zionsville, Westfield, Washington, and Lawrence among other places. If you want a new roof or you need your siding fixed, you can call us up and we'll be there to back you up.
Whether you need new commercial or residential roofing in Chicago IL, Saint Louis, or in Indianapolis, our team of expert and professional roofers will be more than happy to help you. After all, we are your local choice! Call us today for a free estimate or inspection.