P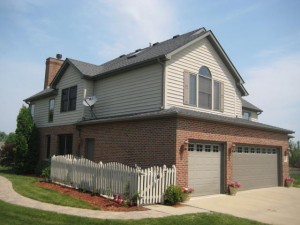 lanning a retirement is something a lot of people look forward to at some point in their lives. It is not something that is to be taken lightly because it pretty much sums up what you are going to do for the rest of your life after you reach that age. People often look into planning for medical expenses, travel, budges but forget about their home. There are a lot of things to consider before retiring but here are some of the most important ones that should be done first:
Manage your finances. When you retire, you will no longer receive paychecks so it's important to know your own financial status and how much you will need to save. You should also keep track of the amount of benefits you'll receive from social security and pensions.
Manage your house. This is essential because in order to ensure your comfort, as you will be spending a lot of time at home. Have anything faulty in your home repaired and replaced if needed. Give special attention to important parts such as what this article from marketwatch.com mentioned:
John told me of how he did some "small stuff" such as replacing difficult to reach light bulbs with high efficiency and longer lasting bulbs. In this way, he could not only keep the energy costs down but the "task visits" down as well.
John also included some "bigger ticket" items on the list such as replacing aging hot water heaters, older windows and even a new roof. By taking care of these items early, you recognize the costs within your current budget and don't encounter big ticket costs at an unexpected time. Plus the energy credits of today can help.
3.  Manage your time. Make a plan on what to do with your time after you retire. If you have a particular hobby or you want to explore the world a little, it is all up to you.
Can you imagine how hard it is to be a retiree and having the need to fix a window or a roof? It would be quite difficult and dangerous. If you plan to live in Downers Grove – ranked 5th in the Best Places for a Healthy Retirement on CNN's list – then call A+ Roofing for your home exterior concerns. They provide superior Downers Grove roofing so you won't have to worry about it for the rest of your retirement.
These roofing contractors in Downers Grove, IL use only materials that are GAF Factory-Certified, which also means that they can offer the Golden Pledge® Warranty – the most comprehensive coverage in the roofing industry. So before you decide to retire, don't hesitate to call A+ Roofing and you will never have to think about your roof again for a long time.
(Article Excerpt from Prepare your home for retirement, marketwatch.com, May 13, 2014)