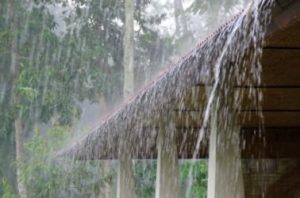 Now that the storm season is here, it is time to take the necessary precautionary measures to ensure that your home is protected. Severe wind and hailstorms are on the rise and they can now affect larger geographical areas. If they catch you unprepared, they might wreck havoc to your property and cost you thousands of dollars in damages.
If your area has recently experienced weather disturbances, it is advisable that you schedule for an inspection immediately to avoid further damage to your home or commercial building. Even if the damages are just minor, they could grow over time and place your safety at risk when a much stronger storm comes your way.
According to experts at roofing in Indianapolis, Indiana, blown-off shingles, scraped protective granules, and chopped shingle edges can cause your roof to deteriorate easily. If left unchecked, they could lead to your roof failing prematurely. Take note, however, that it should not only be your main concern after a storm blows your way. You should also check your siding and gutters.
Siding also could lose its durability and won't offer much protection if it gets dented, chipped, or cracked and then neglected for a long period of time. Your gutters, on the other hand, could get clogged or weakened.
These issues should be addressed as soon as possible. However, if you don't have proper knowledge when it comes to inspecting your roofing structure, you might not know exactly what to look for and which areas are deemed problematic. For this reason, it's best to leave the inspection to the hands of experts.
Asking a professional roofer in Indianapolis, Indiana, like A+ Roofing, can help ensure that your property's exterior will be properly and thoroughly checked for damage. With professional assistance, you don't have to second-guess yourself. So call us now and get a free inspection before it's too late.