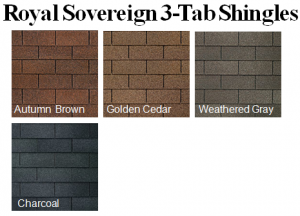 Your roofing system plays a critical role in keeping you dry and comfortable all year round. The vast selections available on the market can either play to your advantage or put you at a disadvantage. Roofing materials can also deliver beauty and durability.
If you are looking for some roofing options, here are some suggestions from roof experts A+ Roofing.
Asphalt Shingles
Three-tab shingles. These shingles are the most popular option because they're low-maintenance, cost-effective, and visually appealing. Warranty for this material can last up to 30 years.
Architectural shingles. These shingles are made of double-layer fiberglass and are proven durable and wind-resistant. They have a three-dimensional appeal that comes with a lifetime warranty.
Designer shingles. These shingles are known for their unique and timeless designs for custom-made homes. They have a number of fiberglass layers and are available with a lifetime warranty.
Here at A+ Roofing, we offer high-quality brands from GAF, CertainTeed, Owens Corning, and IKO.
Tile, Slate, and Wood Shake
There is a variety of natural and simulated slate, tile, and wood shakes for your roofing in Aurora IL. Traditionally, natural slate is the most durable material available on the market. Its rustic appeal and architectural European touch continue to attract many homeowners.
Imitation slate products are resilient and attractive. We also offer lightweight synthetic slates (also known as composite slates) from DaVinci, EcoStar, and Inspire Roofing.
Concrete and Clay Tiles
Both are eco-friendly and long-lasting options as they are durable against hailstorms and high winds. In addition, we have a variety of designs, colors, and finishing techniques available.
Expert Roofers Know Best
If you are looking to replace your residential roofing in Aurora IL, consider hiring our expert team at A+ Roofing. We invest in advanced trainings with our respective manufacturers to bring you only the best installation of products. Our professional consultants can help you choose what is most suitable for your home's architectural design and budget. Give us a call today, and we will be happy to assist you.